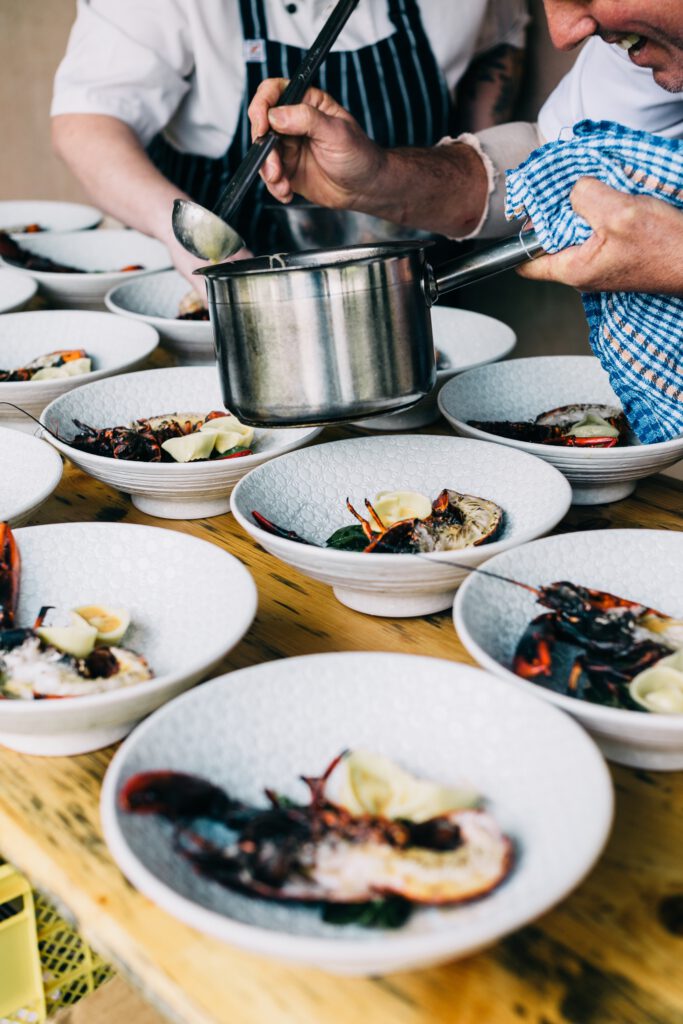 As early as 1994, we developed and published the first other cookbook together with professional chef Othmar Nowak. It was then that the journey of cooking into the electronic world began timidly. Initially ridiculed as an unusual format, it quickly became apparent that cooking fans don't just love high-tech kitchen equipment.

As a software bundle, the cookbook has been delivered more than 100,000 times. What was new were the various options, such as being shown in a step-by-step video how to properly disassemble the lobster. An automated shopping function of all the ingredients mentioned also gave a foretaste of what smartphones are now implementing in countless apps on the side. Reason enough to offer it a few years later instead of an old-fashioned CD-ROM in a new multimedia guise.
The iBooks Store offers the German and English versions in different countries. Today, multimedia publications can be used on many devices and extend book functions with videos, graphics, commentary functions, integrated data collections and much more. Never before have there been so many options to make completely different content interesting and appealing.
Once again, we were inspired. Good content is even more fun with good technology. We offer support in the development and implementation of multimedia productions.